Zapling Bygone
Zapling Bygone Free Download

About This Game
Play as an alien hive-mind who murders bosses, steals their abilities and wears their skulls.
Zapling Bygone is a twisted metroidvania where you murder your foes and steal their abilities by wearing their skulls.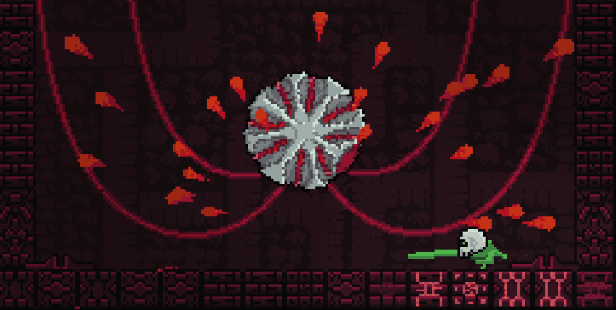 Every ability is gained by killing a boss and stealing their skull. These abilities allow you to transverse the world in new and exciting ways as well as help you destroy your opponents.
Killing the Ratking allows you to wear his skull and use his ability to climb on walls.
Killing an ancient manufacturing robot allows you throw his claw-head and use it to swing around the world.
Killing The Protector allows you to use his power core to fire devastating laser beams.
Make every inch of the alien planet your playground as you learn its secrets and use them to your advantage. Take advantage of Zaplings sticky tentacles to fluidly jump and climb around the world.
Find game-changing mutations that modify and enhance your abilities, collect skull fragments that shine light on long dead civilizations. Trade plasma for ancient keys, forgotten secrets and weird paintings.
Explore a vast, dangerous and interconnected world with only you and your skulls as company. Reveal each biome in the world by collecting the skulls of people who lived in them.
Explore and conquer 6 biomes, each with their own enemies, bosses and backstory.
This includes:
Ratqueen Gardens, an old mine that has been overgrown with monstrous plants and angry rats that are rampaging due to their kings untimely death.
Grimtown, an empty shell of a fallen civilization occupied by people who have lost everything to a creeping virus that causes everlasting suffering.
Mountain Path, a snowy inhabitable mountain littered with ancient technology built to protect the planet from alien invasion.

When wearing the skulls of your foes you will gain access to their memories and unlock comic strip panels representing major events in their lives. The skulls will even talk to you throughout your adventure.
Piece together the history of the planet, one comic panel at a time.
Learn how The Ratking gained his consciousness. How an ancient civilisation destroyed itself in search of a fake god. Figure out the repercussions of an alien virus that causes enteral life, and enternal suffering.
Piece together the events that occurred in a post-apocalyptic alien planet, and use its secrets to fight a fragment of your own hive.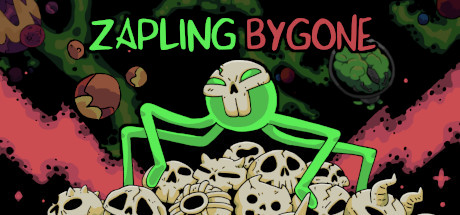 Title: Zapling Bygone
Genre: Action, Adventure, Indie
Release Date: 5 Aug, 2022
System Requirements
Minimum:

OS: OS: Microsoft 64bit Windows 7
Processor: 64bit Intel compatible Dual Core CPU
Graphics: 2 GB RAM
DirectX: Version 11
Storage: 500 MB available space
Free Download Zapling Bygone
Full Game, latest version. Download for Free!

Zapling Bygone Free Download About This Game Play as an alien hive-mind who murders bosses, steals their abilities and wears their skulls.Zapling Bygone is a twisted metroidvania where you murder your foes and steal their abilities by wearing their skulls. Every ability is gained by killing a boss and stealing their skull. These abilities allow…