Try To Fall Asleep
Try To Fall Asleep Free Download

About This Game

John Herrin survived a horrible accident and as a result, he damaged his brain and lost his memory. Only Dr. Rick Norberg and the friendly robot "AB" can help John to recover from his brain damage and restore his broken memory.



By falling asleep and rediscovering the past in his dreams, John can restore his memory and remember what caused the unfortunate catastrophe in one of the most secretive laboratories of the "Revivel" company.


But due to John's brain damage, falling asleep won't be as easy as it seems at first… John will start to hallucinate and hear sounds that will only make it harder to fall asleep. Only by dealing with his fears and staying calm can he successfully fall asleep, otherwise, his overwhelmingly high stress may lead to an untimely death …

"Try to Fall Asleep" is a first person, action-adventure horror game where you try to survive through scary, harmful hallucinations in order to fall asleep and rediscover the main character's past through his dreams. The game is divided into 6 nights (4 nights currently available). Each night consists of two phases – sleeping phase and dreaming phase.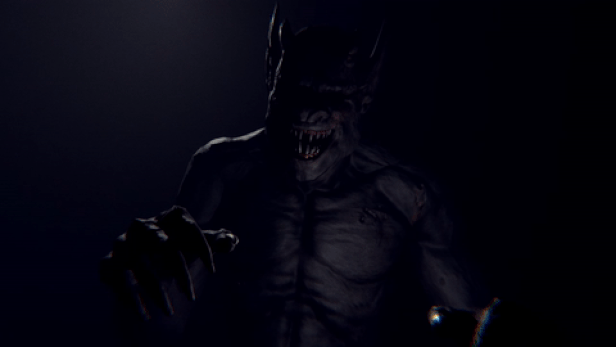 In the sleeping phase the player has to fall asleep before the clock reaches 4 am. There's an info panel that displays the player's current sleep and stress level. By closing eyes, the player can raise the sleep level and fall asleep once it has been filled up. The stress level will rise upon witnessing hallucinations. Sometimes the hallucinations can materialize as horrific monsters and if the player doesn't hide under the blanket in time, they can cause a jumpscare and increase the stress level a lot. Keeping the eyes open and turning on the light will reduce the stress level. The key for this phase is to maintain a proper balance between the sleep and stress levels.


In the dreaming phase the player gets to relive the events that led to John's current, unfortunate condition. Compared to the sleeping phase, here the player can freely roam around and explore the environment. But be careful – a dream can quickly turn into a nightmare. From walking in the woods to escaping nightmarish situations, you can never know what to expect next. And what caused the mysterious incident?… Who's behind it?… The answers lie within John's memories.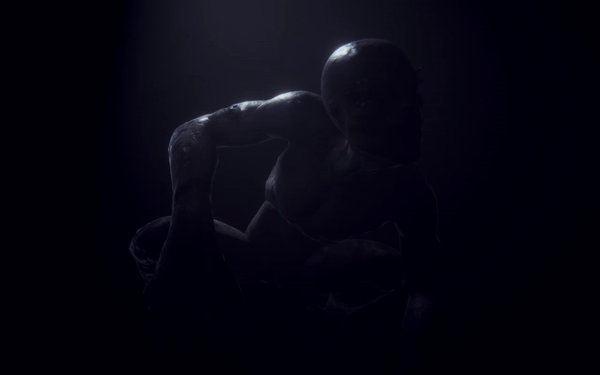 Here's what some people say:
Markiplier – "Pretty darn good, I liked it a lot!"
Jacksepticeye – "Oh, Jesus Jesus… That wasn't Jesus!"
PewDiePie – "AAAAAAAAAHHH! I'm fine…"
Matpat – "This game is really intense, it has got a lot going for it."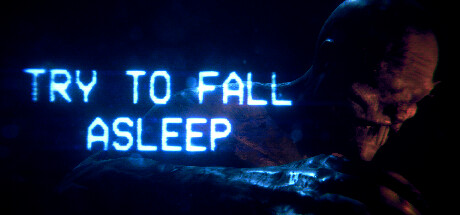 Title: Try To Fall Asleep
Genre: Action, Adventure, Indie, Simulation, Early Access
Release Date: Mar 2019
Early Access Release Date: 8 Mar, 2019
System Requirements
Minimum:

OS: Windows 7, Vista, 8/8.1, 10
Processor: Intel Core i5-4430 / AMD FX-6300
Memory: 8 GB RAM
Graphics: NVIDIA GeForce GTX 960 2GB / AMD Radeon R7 370 2GB
Storage: 10 GB available space
Recommended:

OS: 64-bit Windows 7, Windows 8.1, Windows 10
Processor: Intel Core i5-6600K / AMD Ryzen 5 1600
Memory: 16 GB RAM
Graphics: NVIDIA GeForce GTX 1050ti 3GB / AMD Radeon RX 570 4GB
Storage: 10 GB available space
Free Download Try To Fall Asleep
Full Game, latest version. Download for Free!

Try To Fall Asleep Free Download About This Game John Herrin survived a horrible accident and as a result, he damaged his brain and lost his memory. Only Dr. Rick Norberg and the friendly robot "AB" can help John to recover from his brain damage and restore his broken memory. By falling asleep and rediscovering…