Nomad Survival
Nomad Survival Free Download

About This Game
Nomad Survival is an auto-attacking, wave clearing, time-based Roguelite, where you can expect to become stronger as you play through each run as you upgrade your stats. The gameplay involves waves of enemies from all angles coming to defeat you, with each minute changing what types of enemies may be coming and how they behave in a predictable fashion. You control the movement of your Character, automatically using abilities available to you to defeat your foes, acquiring new abilities (or leveling up old ones) whenever you acquire enough experience to level up.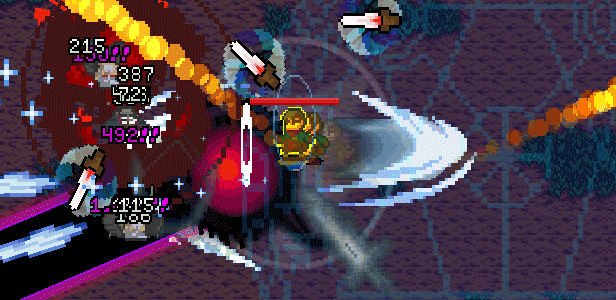 You can have as many abilities as you want, with each non-passive ability granting bonus effects at levels 5 and 10 (10 being the max level an ability can be).
Each Character boasts a different style of play through Weapon Skills, which is the special innate ability each Character starts with that is exclusive to them and can be specialized further with branching paths called Weapon Skill Evolutions. Characters can then be given a Heritage, which further changes how the game is played. The Nomad Heritage, for example, offers the player an additional reroll on level up, whereas the Poxbringer Heritage converts all of your damage into damage-over-time instead.

While there are only four Maps to be played, each Map is wildly different in more than just the difficulty and density of enemies. Each Map also boasts unique events that complicate the run and keep you on your toes, as well as 4 unique Boss encounters which will require you to adapt your strategy to overcome.
Here's a brief overview of what you can expect when playing Nomad Survival:
3 Unique Characters (6 more which can be unlocked!)
17 Active Abilities and 19 Passive Abilities
1 Heritage (8 more which can be unlocked!) which change the playstyle of each run.
4 Maps, each with 4 Boss encounters.
Modifiable Game Speed. Play at 150% or even 300% Game Speed!
100+ Achievements, some of which unlock new features.
20+ Stats to be Upgraded.
5 Pets to aid you in battle, each offering different perks and skill trees.
2 Challenges for every map, which offer a unique spin and a change of pace.
The game is all about finding builds that you feel are powerful and fun, while also never making the game too easy to play that it becomes boring. The first Map allows for you to enjoy the game and experiment with various stats while taking on unique challenges, whereas the second Map is significantly more difficult and will preset a serious challenge to anyone that wants to test their mettle against more serious opponents, events, and Boss enemies.
Feel like the game is too slow? Increase the Game Speed at the Level Selection screen. You can make the game 50%, 100%, or even 200% faster, for a true test of your skill and reflexes!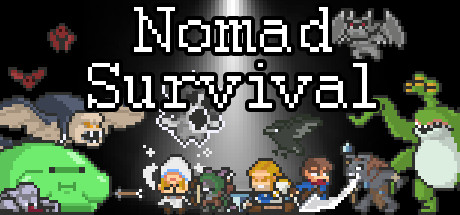 Title: Nomad Survival
Genre: Action, Indie
Developer:
The Fox Knocks
Publisher:
The Fox Knocks
Release Date: 9 Oct, 2022
Early Access Release Date: 28 Apr, 2022
System Requirements
Minimum:

OS: Windows 8, Windows 10
Memory: 2 GB RAM
Graphics: 2GB VRAM Graphics Cards
DirectX: Version 11
Storage: 60 MB available space
Recommended:

Graphics: 4GB or Higher VRAM Graphics Cards
Free Download Nomad Survival
Full Game, latest version. Download for Free!

Nomad Survival Free Download About This Game Nomad Survival is an auto-attacking, wave clearing, time-based Roguelite, where you can expect to become stronger as you play through each run as you upgrade your stats. The gameplay involves waves of enemies from all angles coming to defeat you, with each minute changing what types of enemies…