Gladius | Gladiator VR Sword fighting
Gladius | Gladiator VR Sword fighting Free Download

About This Game
Gladius is an immersive VR sword fighting game set in the ancient Rome. As a gladiator, you will choose your weapons, train against different enemies, and finally fight for your freedom in an epic battle against the mightiest warriors and creatures of the ancient world.
KEY FEATURES:
Sword fighting: Hold weapons directly in your hands, block enemy strikes with your shield or sword, throw your sword at the enemy, and cut their limbs and heads! The longer you play Gladius, the more you'll hone your skills.
Bow and arrow: If swords are not your thing, you can still open your way in the arena with a bow. Use your arrows wisely as you have a limited number of them!
Ten different enemies: Gladiators, Legionaries, Praetorians, Barbarians, Archers, Tigers, Lions, Skeletons, Mummies and Minotaurs.
Four locomotion options: You can either teleport, sprint (dash), arm-swing, or use the trackpad movement.
Energy system: allows you to teleport and to slow time for spectacular moves that will wow the crowd.
Armory: Unlock new weapons, shields and helmets in the armory as you progress through the levels.
Dynamic crowd: People in the stadium react to your actions, they root for you if you do spectacular moves, they get bored, and throw you food if you deserve it. Win the crowd, and you will win your freedom!
GAME MODES:
The Games: Survive for 7 days in the glorious Colosseum fighting the most formidable enemies in a variety of themed stages (Egyptian Temple, Naval battle, Maze, …).
Arena: Compete on the global leaderboards on 5 different challenges (endless, weapon master, bridge defense, market and chariots) and become the best gladiator in all of them!
Training: Completely customizable sandbox where you can choose weapons, enemies, and duration of the game. Players can fight solo or even in teams with other NPCs.
Community mods: Play scores of community created mods, from deadly beach ball guns and giant spoons, to ancient pyramid reconstructions or forge arenas.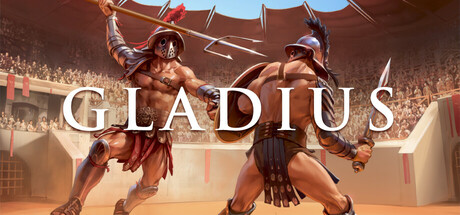 Title: Gladius | Gladiator VR Sword fighting
Genre: Action, Indie
Release Date: 29 Oct, 2022
Early Access Release Date: 21 Dec, 2016
System Requirements
Minimum:

OS: Windows 7 SP1 or newer
Processor: Intel i5-4590 / AMD FX 8350 equivalent or greater
Memory: 8 GB RAM
Graphics: NVIDIA GeForce® GTX 970 / AMD Radeon™ R9 290 equivalent or greater
Storage: 6 GB available space
VR Support: SteamVR or Oculus PC. Standing or Room Scale
Additional Notes: HDMI 1.4 or DisplayPort 1.2 or newer, 1x USB 2.0 or greater port
Free Download Gladius | Gladiator VR Sword fighting
Full Game, latest version. Download for Free!

Gladius | Gladiator VR Sword fighting Free Download About This Game Gladius is an immersive VR sword fighting game set in the ancient Rome. As a gladiator, you will choose your weapons, train against different enemies, and finally fight for your freedom in an epic battle against the mightiest warriors and creatures of the ancient…