Decay of Logos
Decay of Logos Free Download

About This Game
Embark on a journey of revenge and betrayal set in motion by the destruction of our young adventurer's village at the hands of Crimson Knights. Find solace in your mystical elk companion as you battle the unforgiving foes that roam this once peaceful realm. Venture into ancient ruins and dungeons in search of their rewards in a quest to find the truth behind the attack of Ada's home.
Take heed – there's a dark and treacherous force at work in this world that corrupts even its inhabitants.
Third-person action/adventure RPG with an emphasis on player exploration and minimal hand-holding.
Challenging combat with high risk-reward battle system; various short and long-range weapons featuring different move sets, combos, and ancient magic.
Elk companion system; strengthen your bond with the mystical elk as you solve environmental puzzles and unravel sinister mysteries.
Deep lore and intricate voice-acted narrative that will leave you guessing until the end of your journey through the far-reaching ancestral high-fantasy world of Decay of Logos.

Her village destroyed, she traveled North with her elk companion hoping to find any clues about those who wronged her. You'll start in the outskirts of the Laetus Grove, only to find that all is not what it seems – strange hostile dwellers with wooden bodies and vacant eyes now patrol this land…
Lock-on to enemies for a more tactical approach; parry, dodge and counter-attack while always keeping your stamina in check as you deliver deadly blows and combos. Prepare your battles ahead by using the elk's secondary inventory to store a variety of short and long range-weapons, defense gear, and potions.


Set in a far-reaching and interconnected semi-open world, you'll explore a divided kingdom once ruled by a warring King. Tragedy struck when his beloved Queen died during childbirth – the royal family was irreversibly broken and the King's sons drifted apart, each claiming a piece of the realm. Make your way through the lush woodland, the great Howling Rift, degraded swamps, ancestral grounds and many other unique locations.


You'll travel alone with your companion, facing off the likes of giants and many other mystical foes while clearing the path by solving ancestral environmental puzzles. With a will of its own, and more than a mount, you must strengthen your bond by petting and feeding the elk before you can ride it. Ada will come across several charismatic NPC's along the way; fully voice acted, they're a good source of lore, guidance and items.

Decay of Logos invites player exploration with minimal hand-holding by using a minimalistic interface while relying on environmental cues and dialogue for guidance. Ada even displays all gear and items on her while animations reflect her physical state. Leveling is fully automated and based on your play style, Ada gains stats when you kill an enemy, activate a mechanism or even when finding a secret chest.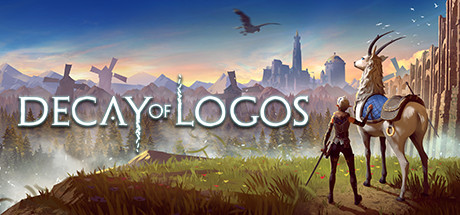 Title: Decay of Logos
Genre: Action, Adventure, Indie, RPG
Developer:
Amplify Creations
Publisher:
Rising Star Games
Release Date: 30 Aug, 2019
System Requirements
Minimum:

Requires a 64-bit processor and operating system
OS: Windows 7 (64-bit OS required)
Processor: Intel(R) Core(TM) i5-3470 CPU @ 3.20GHz or AMD FX 8350
Memory: 4 GB RAM
Graphics: 2 GB, GeForce GTX 660/Radeon HD 7850
DirectX: Version 11
Storage: 4 GB available space
Recommended:

Requires a 64-bit processor and operating system
OS: Windows 10 (64-bit OS required)
Processor: Intel(R) Core(TM) i7-4790 CPU @ 3.60GHz or AMD R5 1600
Memory: 8 GB RAM
Graphics: 3 GB, GeForce GTX 960/R9 285
DirectX: Version 11
Storage: 4 GB available space
Free Download Decay of Logos
Full Game, latest version. Download for Free!

You Might Also Like:
Decay of Logos Free Download About This Game Embark on a journey of revenge and betrayal set in motion by the destruction of our young adventurer's village at the hands of Crimson Knights. Find solace in your mystical elk companion as you battle the unforgiving foes that roam this once peaceful realm. Venture into ancient…