BrVR Backrooms Virtual Reality
BrVR Backrooms Virtual Reality Free Download

About This Game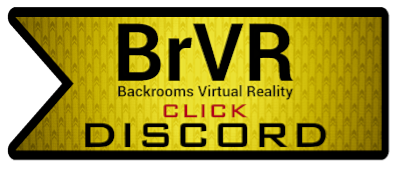 BrVR Backrooms Virtual Reality
This isn't your usual low-effort backrooms game:
100+ Levels from The Backrooms Wiki, Fandom, and other lore
No Entities Mode/No Gore Mode/No Firearms Mode – Play Your Way
Hundreds of hours of creepy survival
Demanding liminal environments of the Backrooms.
Realistic interaction with various real-life and Backrooms weapons
30+ Dangerous entities
Weekly updates, active devs, a great community, a true love for the Backrooms and a fun discord server where you help shape the game.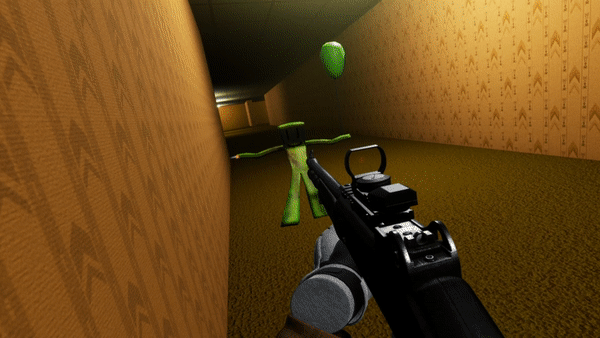 WE DO NOT SUPPORT INDEX, VIVE, OR WMR OUT OF THE BOX. USE COMMUNITY BINDINGS. DEVELOPED FOR QUEST 2 AND RIFT.
More Than Just Endless Hallways
Welcome to BrVR Backrooms Virtual Reality, an immersive action-adventure survival game that plunges you into the eerie world of "The Backrooms." Explore the enigmatic realm of liminal spaces, encounter mysterious entities, scavenge for resources, and fight to survive in this virtual reality experience.
Choose your preferred play style with various game modes. Engage in intense combat or opt for a No Gore mode for a less intense experience. If firearms aren't your thing, there's a mode to turn them off entirely. Want to explore without the entities? No problem, there's a mode for that too.
Relive your favorite levels, including The Main 9, Level Run for your life, Level 188, The Terror Hotel, Level Fun, The Snackrooms, The Poolrooms, The Sh4dy Gr3y, Kitty's House, The End, and even experience the roller skating thrills of Level 3999, and go up the stairs of The True Ending.
Immerse yourself in a variety of mini-games like The Terror Hotel Casino, Skin or No Skin, Backrooms Brawl, General Starflare's Laser Game, The Charleston Button, Basketball, Squirt Gun Madness, Backrooms Fruit Finale, Music Sequencer, Backrooms Buck Hunt, and many more. These mini-games provide hours of entertainment within the haunting backrooms environment.
Unearth the secrets of the backrooms by exploring over 100 immersive levels, each with its own unique atmosphere. Interact with over 100 items found throughout your journey, whether for survival, exploration, or combat. Carry a backpack to store your valuable findings as you traverse the treacherous landscape.
Beware of the lurking entities that seek to harm you, and tame helpful entities to take on your way. Engage in strategic combat to slay these creatures and advance further into the depths of the backrooms. You can even build traps to ensnare them or befriend them to fight by your side.
Craft items, shelters, and weapons using scavenged materials to increase your chances of survival. Trade with non-playable characters (NPCs) to acquire valuable items and visit upgrade workshops to enhance your crafting capabilities.
If you prefer a more relaxed experience, indulge in the sandbox mode, allowing you to spawn items at will, interact with the entities, and experiment with Backrooms objects. Alternatively, you can choose the no gore/no entities mode to freely explore and survive in the backrooms.
Expand your repertoire by joining the MEG, granting you special access to bases, the ability to create and sell items, and the opportunity to carry out bounties for lucrative rewards.
Utilize vending machines scattered throughout the backrooms to aid your progress.
Discover the thrill of dark levels, a formidable challenge featuring increased entity presence, heightened danger, and a more ominous atmosphere. Brace yourself for a spooky time slaughtering entities!
Enjoy a Frontrooms area where you can relax, customize your loadout, and seamlessly transition into the backrooms. Keep your valuable items, completed achievements, and special collectibles safe within your Frontrooms vault.
Prepare yourself for hours of gameplay as you accomplish over 80 in-game achievements, ensuring a deep and rewarding experience. Immerse yourself in the eerie, otherworldly environment of The Backrooms and discover the countless secrets hidden within.
Are you ready to enter the abyss? The Backrooms await your presence.
We are very responsive and update regularly.
Join our discord here: https://discord.gg/qm2mx2cdHh for support and to help us shape the game!
This game includes flashing/disorienting lights, blood effects, fantasy violence, and potentially disturbing/creepy content. We are not responsible for any injuries received during the game. There are no teleport or comfort settings at this time. There are jump scares!
Title: BrVR Backrooms Virtual Reality
Genre: Action, Adventure, Simulation
Developer:
Paul Wallace, John Wallace
Publisher:
LakesideCentral LLC, Woo Studios
Release Date: 15 Aug, 2023
Early Access Release Date: 15 Jul, 2022
System Requirements
Minimum:

Requires a 64-bit processor and operating system
OS: windows 10
Processor: Intel Core i5-4590 / AMD Ryzen 5 1400 or greater
Memory: 8 GB RAM
Graphics: NVIDIA GTX 1080 8GB VRAM / AMD Radeon Vega 56 or greater
DirectX: Version 11
Storage: 37 GB available space
VR Support: SteamVR
Recommended:

Requires a 64-bit processor and operating system
OS: windows 10
Processor: Intel Core i5-4590 / AMD Ryzen 5 3500 or greater
Memory: 16 GB RAM
Graphics: NVIDIA RTX 2060 / AMD RX 5700
DirectX: Version 11
Storage: 35 GB available space
VR Support: SteamVR
Free Download BrVR Backrooms Virtual Reality
Full Game, latest version. Download for Free!

BrVR Backrooms Virtual Reality Free Download About This Game BrVR Backrooms Virtual Reality This isn't your usual low-effort backrooms game: 100+ Levels from The Backrooms Wiki, Fandom, and other loreNo Entities Mode/No Gore Mode/No Firearms Mode – Play Your WayHundreds of hours of creepy survivalDemanding liminal environments of the Backrooms.Realistic interaction with various real-life and…