BAD DREAMS
BAD DREAMS Free Download

About This Game

"They've promised that dreams can come true – but forgot to mention that nightmares are dreams, too". – Oscar Wilde
Your eyelids are heavy, your muscles relax, the sound of the television fades away to fatigue after a hard day at work. You embrace the arms of Morpheus and dive deep into the infinity of your imagination.
You wake up on an idyllic white sandy beach. A light breeze makes you shiver as the sun sets on the horizon. After a peaceful walk along the beach, you discover a huge dark bunker gate, which opens as you approach, inviting you to come in.
Your curiosity takes over and you decide to explore the place, revealing a wide underground complex. But what started as a perfect dream quickly turns into a bad one when you realized you're not alone in here.
Find your way out, explore, solve puzzles and fight for your survival. Or your sanity.
Bad Dreams is not a game that should be played by everybody. It's a unique experience filled with horrors and secrets. So be ready to face your darkest dream. But never. Ever. FALL INTO MADNESS.
Bad Dreams is a VR Horror game developed by French indie studio with outstanding and immersive gameplay based on real gesture. A unique experience, where nightmares become reality.

Immersives controls :

Bad Dreams will put all your senses to the test. Look, listen, smell, touch, run around… Don't forget to do all this quietly because the evil is lurking, a strange evil that can't be silenced without taking your head with both hands… Use your VR controllers like never before. Pinch your nose to avoid mortal gaz, cover your ears to save your spirit from madness…

Madness:

In Bad Dreams, you must watch your sanity gauge very carefully and keep it as low as possible. If you don't, insanity will take hold of you and you will see strange things. Watch your wristband because it will "bip" when you're going to be mad. The fastest it bips, the closest you are to insanity.

Explore :

Use flashlight or matches to explore a dark underground network. Crouch and be quiet to avoid unnecessary fight. Pray to take the good path or die and try again. Do not forget your flashlight battery or embrace the darkness and its subjects.

Fight :

A horde of zombies, mutants and atrocities will come to haunt you throughout the game. Fortunately for you, there is a large choice of weapons and how to use them: kill, maim, and burn the monsters to save your life.

Puzzles :

Your path will be filled with puzzles to solve. Some of which would seem simple at first… But not when you're under attack and creatures are roaring behind you. Thrilling moments guaranteed.

Hard choices :

In this game, you will have to choose which tool or weapon you'll carry. You can carry one thing per hand and your inventory will offer you two slot so use it wisely.

More infos on our website : http://baddreams-vr.com/

Disclaimer : We have planned many interactions and exclusives for the Multiplayer mode, however it will only be integrated into the game if it is a success.

Our team :

We're a french studio called CREATIVE VR 3D and our team is composed of 3 members. As a young and indie company, we could use any support, help or exposure that you can offer.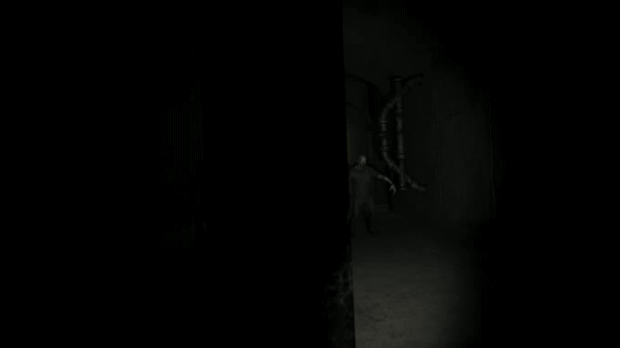 Warning :
– If you encounter any issue during your experience, contact us (steam Hub). We're trying to react as fast as possible and to make update to resolve any trouble you may cross.
– Bad Dreams has been tested on Oculus Rift and Oculus Rift S and HTC Vive.
Some players have notified that Bad dreams also works on Meta Quest 2 and Pico Neo but we cannot guarantee its operation on headsets that are not mentioned above.
– Bad Dreams contains gore scenes of violence that may offend some people. Some passages mention tobacco and alcohol (rarely)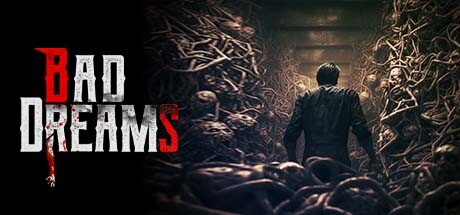 Title: BAD DREAMS
Genre: Action, Adventure, Indie
Release Date: 24 Jul, 2023
Early Access Release Date: 16 Dec, 2022
System Requirements
Minimum:

Requires a 64-bit processor and operating system
OS: Windows 10
Processor: i5 / Ryzen 5
Memory: 16 GB RAM
Graphics: NVIDIA GTX 1070 / AMD Radeon RX 5600
DirectX: Version 11
Storage: 6 GB available space
VR Support: SteamVR
Recommended:

Requires a 64-bit processor and operating system
OS: Windows 10
Processor: i7 / Ryzen 7
Memory: 32 GB RAM
Graphics: RTX 2080 / AMD Radeon RX 6700
DirectX: Version 12
Storage: 6 GB available space
Free Download BAD DREAMS
Full Game, latest version. Download for Free!

BAD DREAMS Free Download About This Game "They've promised that dreams can come true – but forgot to mention that nightmares are dreams, too". – Oscar Wilde Your eyelids are heavy, your muscles relax, the sound of the television fades away to fatigue after a hard day at work. You embrace the arms of Morpheus…