B.C. Piezophile
B.C. Piezophile Free Download

About This Game

B.C. Piezophile is a first-person action horror game set deep underwater. It features
a foreign ocean brimming with ambivalent environments, hazardous anomalies and baroque
ecosystems. Stranded in the deepest reaches of the hadal zone, the player must ascend over
6,150 AeC before they can dream of rescue.
At their disposal:
†1. an advanced suit of powered armor;
†2. one sixth millennium hyperweapon;
†3. and, for counsel, a manic symbiote.

B.C. Piezophile takes place on the Divine Earth during an intense territorial dispute
fought shortly after the Second Flood. When belligerents ambush the M.E. Atta
transport, it crashes—sinking to the bottom of an oceanic trench. Isolated in the
extreme reaches of a drowned world, the player has one goal: return with honor.
Defense, Survival, Evasion, Resistance, and Extraction.
Before they reach the surface the player must traverse the whole water column,
each layer having a collection of unique biomes with their own creature and hazard
portfolios.
The demigod-like powers provided by the sixth millennium hyperweapons barely
permit survival. That strength is but the minimum to cope with Mare Nullius' crushing
depths, dungeon-dark blackness, and alien abundance.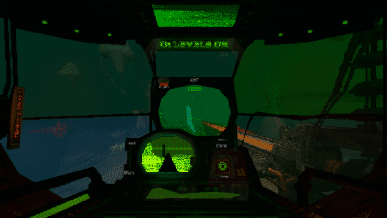 A Simulated Ecology. Sea creatures don't observe monolithic behavior patterns.
No strict enemies exist in Mare Nullius: Not all beasties always attack the player,
nor must they fight to the death—they prioritize survival, demonstrating degrees
of neutrality, curiosity, and defensiveness.
Insane Biota. Hundreds of unique lifeforms swim in the waters of B.C. Piezophile.
Its bestiary ranges from naturally eerie Old World relicts such as primordial beasts
and Lazarus taxa, to the unhinged super-naturally weird prodigies of the New
World like biologically immortal aliens and inorganic demons.
Levels with Complexity. Climbing to the sea surface won't be easy. The game's
campaign contains over one dozen open-ended levels; they are shrewd and
oblique—fog-dense, laden with misdirection and inter-penetrating passages.
Branching paths propose numerous alternate routes and exits to seek—including
secret, hidden shortcuts.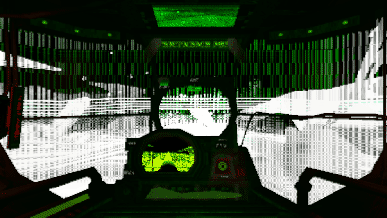 Summary
Full 6DoF subsea navigation using anti-gravity propulsors.
Hundreds of unique marine lifeforms with varying dispositions.
Plentiful variety of underwater biomes with specific natural hazard profiles.
Complex branching levels each with multiple exits and shortcuts.
Suit sub-systems sustain permanent damage across the campaign.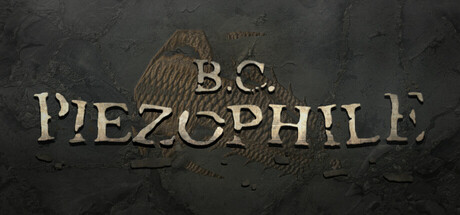 Title: B.C. Piezophile
Genre: Action, Adventure, Indie, Simulation
Developer:
3D Glyptics LLC
Publisher:
3D Glyptics LLC
Release Date: Q2 2024
System Requirements
Minimum:

Requires a 64-bit processor and operating system
OS: Windows 7 64-bit
Processor: Intel Core i5-2500k
Memory: 8 GB RAM
Graphics: GeForce GTX 750 Ti
DirectX: Version 10
Storage: 5 GB available space
Sound Card: Any
Recommended:

Requires a 64-bit processor and operating system
Free Download B.C. Piezophile
Full Game, latest version. Download for Free!

B.C. Piezophile Free Download About This Game B.C. Piezophile is a first-person action horror game set deep underwater. It features a foreign ocean brimming with ambivalent environments, hazardous anomalies and baroque ecosystems. Stranded in the deepest reaches of the hadal zone, the player must ascend over 6,150 AeC before they can dream of rescue. At…